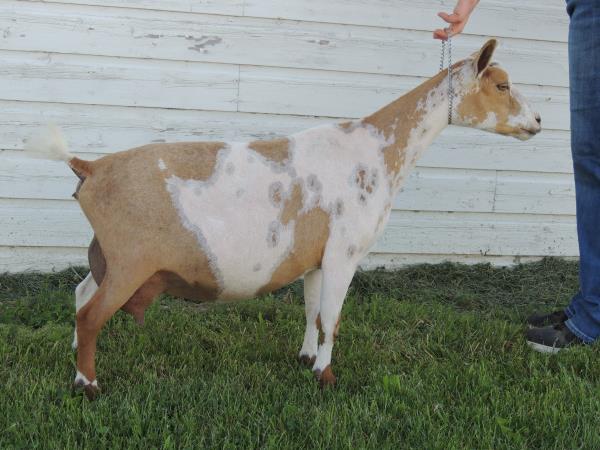 GCH Kaapio Acres AD Carina 1*M LA 92 EEEE
Dam: Kaapio Acres RM Quasar
Sire: Rosasharn UP Andromeda *B
Carina is going to be 13 here soon, and she has honestly been one of the most resilient does in our herd. She rarely gets sick, and she can kick kids out like no ones business. She is ideal in every category, and I have enjoyed her company over the years.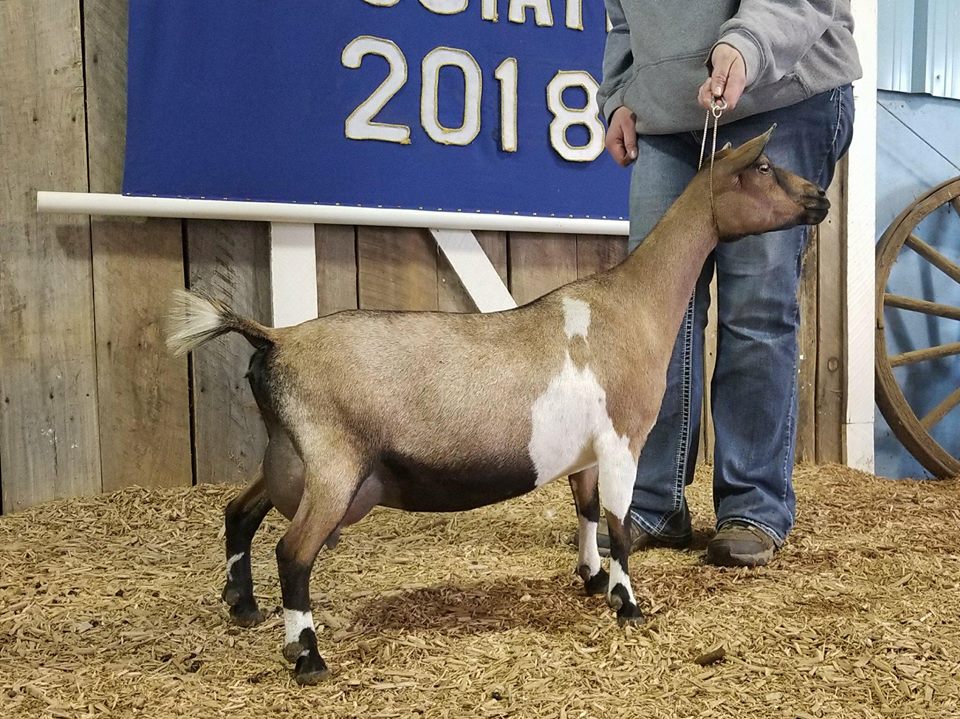 CH Caprine Acres AD Valentine LA 88 V+EE
Dam: Kaapio Acres SY Merida 1*M
Sire: Kaapio Acres AN Adonis *B
Valentine is coming up on 8, and is one of our smallest does here. She is more old style, but her hardiness is what keeps her here. All of her kids are just as hardy. This is a quality we admire along with her lovely mammary, width, dairyness, and ability to easily kid and go right back with the herd. She is retired from the show ring, but that doesn't stop her from traveling occasionally to make numbers if needed. She is a trooper.